1992
the family workshop in Gufu village began the production of wardrobe Hard for Business at the beginning Emerging Dream for Champion
1996
it was commissioned to build a factory area of about 6000 square meters located in Xiafu village Establish Confidence,Keep Running All The Way,Get To The Goal.
2003
a new factory was completed and put into use, the plant area of more than 40,000 square meters ,is located in Chidian town, Jinjiang city.Keep Shining, Improving, Innovating Setting Sails to Standardization, Humanization, Large-scale.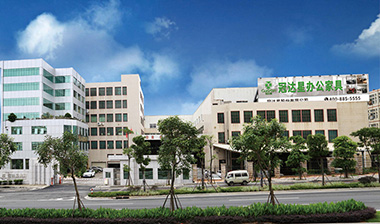 2008
Guandaxing industrial park, which covers an area of 160000 square meters in Wuli industrial park, Jinjiang, was built and put into use.Constructing Enterprise, with other brand-name enterprises,For example,LILANG,361° ,JinBaoLi,Sanli locomotive, Meimingda ect.Company Carried Out Talent Strategy In 2008, Also Operated Talent By Concept Of Doing Professional Job.
2010
Brand Strategy Year
The company implemented the brand strategy, the group successfully introduced CIS (Corporate Identity System), and the brand image was greatly enhanced. And won a large market share with excellent strength.
2012
the foundation of Guandaxing Jilin industrial park was laid
2020
Investment Year
Ltd. was established, located in Nanshan, Shenzhen, which is a wholly-owned subsidiary of Fujian GuandaXin Holding Group Co.The company focuses on investments in the hard technology sector, with a focus on AI big data and smart manufacturing industries, including new materials, new energy and new generation information technology and other related industries.
2022
Intelligent Upgrade
We invested 12 million RMB to put 24 sets of new automatic 3D laser pipe cutting machines in the first phase.
Realize fully automatic processing. With the machine instead of people to enhance the technical accuracy of the capacity, so that intelligent intelligent manufacturing becomes within reach.
2023
Project Development Year
Guanda Xing Smart Home Industrial Park and Daxing Cold Chain Food Industrial Park will be invested and developed one after another, and the talent pool will be expanded to formally enter the first year of industrial operation service strategy.
Future
Revitalization Planning
Humanization, intelligence and technology will be the road of development of Guanda Xing, we will go forward together to create a better!
Copyright © 2022 Guandaxing Co., Ltd